It's Not Just A Roof. It's A Promise.
Ferguson Roof Systems
We have a large selection of residential shingles for a roof that is right for you. Browse shingles from types and colors that are ready to order, or contact us for more shingles that fit your home.
We have various types of siding to fit any home.
We install residential gutter systems to the specific needs of your home. We're proud to be a leading gutter installation service in Oklahoma that is willing to go the extra mile whenever and wherever we're needed.
We provide residential painting services to the exterior of your home. We pledge to give you professional painting service with an uncompromising attention to detail. Contact us today for a bid to paint your home.
With a great selection of carports and patio covers you are sure to find what you need.
Looking for new windows for your home? Find the perfect complement to your home with a variety of residential window styles and shapes. Select a style below to view the product lines and learn more about the types of windows we offer.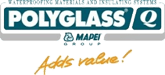 Get your FREE estimate today!
(405) 392-3699
1 Whispering Pines Dr
Tuttle, OK 73089